From Fencerows to Foodsheds BLU-RAY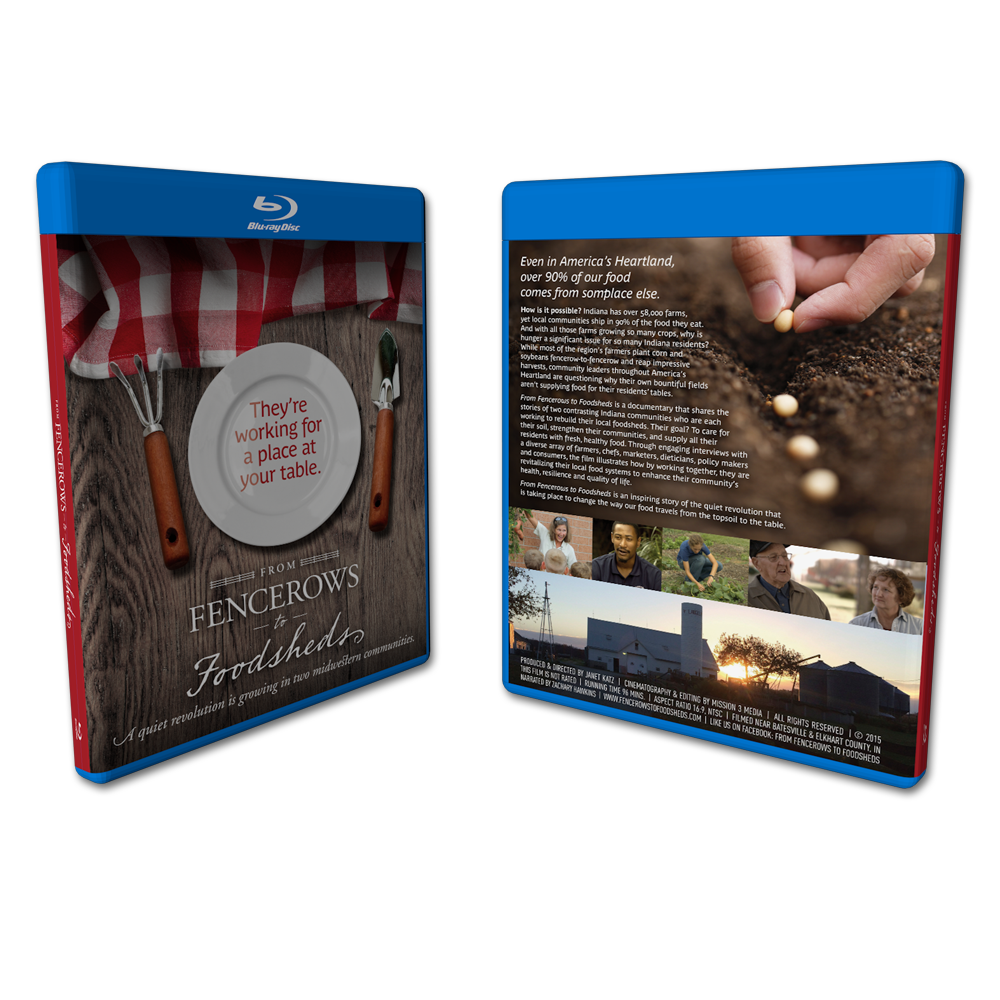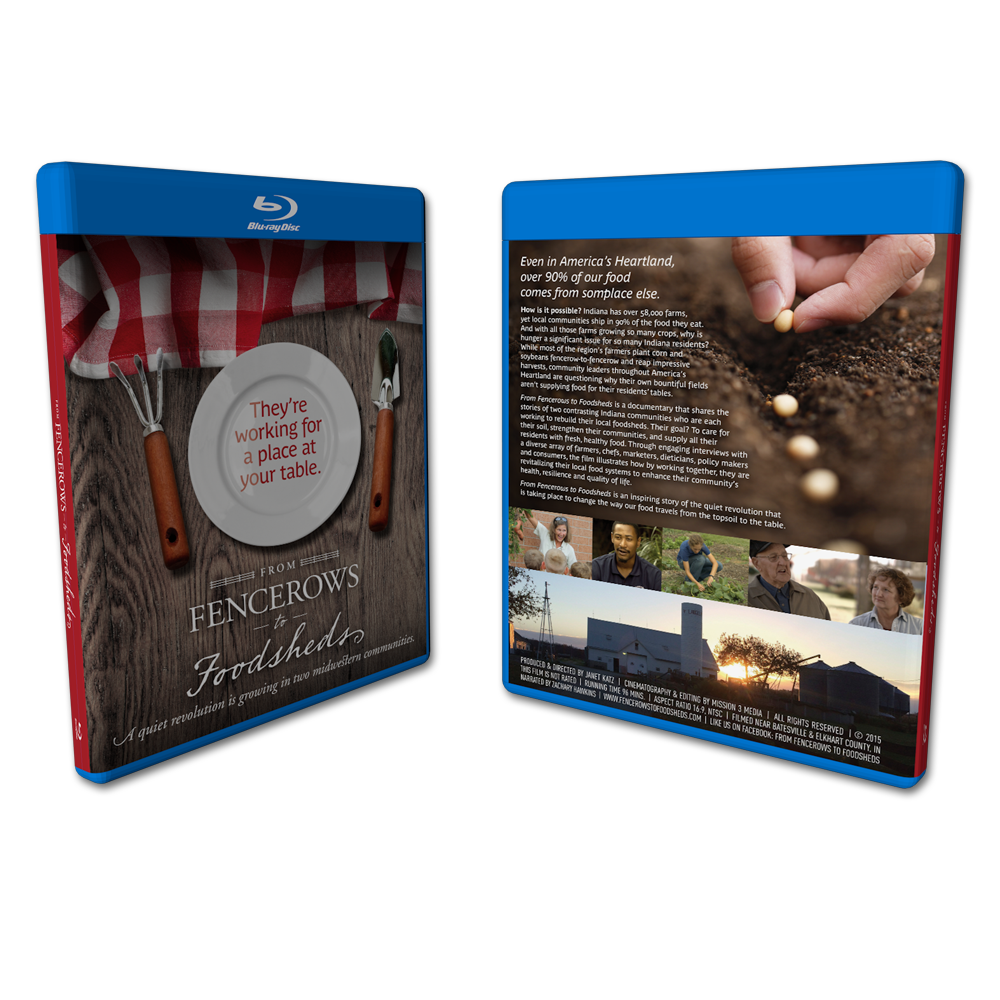 From Fencerows to Foodsheds BLU-RAY
Available for Home Screening License only
This copyrighted program is authorized for your personal use only. Contact us regarding Educational or Public Screening Licensing.
Shipping, Handling & Tax Included
We are not able to grant requests for expedited shipping at this time. Thank you for your understanding.
Even in America's Heartland, over 90% of our food comes from someplace else.
How is it possible? Indiana has over 58,000 farms, yet local communities ship in 90% of the food they eat. And with all those farms growing so many crops, why is hunger a significant issue for so many Indiana residents? While most of the region's farmers plant corn and soybeans fencerow-to-fencerow and reap impressive harvests, community leaders throughout America's Heartland are questioning why their own bountiful fields aren't supplying food for their residents' tables.
From Fencerows to Foodsheds is a documentary that shares the stories of tow contrasting Indiana communities who are each working to rebuild their local foodsheds. Their goal? To care for their soil, strengthen their communities, and supply all their residents with fresh, healthy food. Through engaging interviews with a diverse array of farmers, chefs, marketers, dieticians, policy makers and consumers, the film illustrates how by working together, they are revitalizing their local food systems to enhance their community's health, resilience and quality of life.
From Fencerows to Foodsheds is an inspiring story of the quiet revolution that is taking place to change the way our food travels from the topsoil to the table.